24
Resources from my August 3rd Building Math Minds Virtual Math Summit Session
NOTE 8/2/20: Many of you have reached out to me asking for a similar conference if you are NOT Elementary. Though there are great Secondary Conferences – in my opinion the 'Building Math Minds Virtual Math Conference' is for all K-12 Math teachers, not just Elementary. Most of us secondary teachers were never taught how to build numeracy in our students. I became a much, much better (secondary) math teacher when I started getting smart about Elementary Math content and pedagogy 15 years ago. I still have a lot to learn. Secondary teachers – you need this almost more than any other math conference out there (except for info for the digital era) . Join me! Christina recruits great people to learn from.
The (free) Building Math Minds Virtual Math Summit 2020 is happening now through August 10, 2020. Have you signed up to attend yet? If not change that by going HERE to see who all the presenters are and register. Seriously, go do it now.
I will be speaking at this conference and communicating live on Monday, August 3 at 2:00 Central Time (that's my time in Minnesota!) or 3pm Eastern or 12pm Pacific.
Thank you to all who came to the session when it went live. If you missed the presentation you can see it HERE until August 10th for free.
There will be so many other great speakers speaking over the Summit too. Please check out as many as you can.
My session is titled Safe Prompts for Entering 'Math'ematical Discussions. How can I motivate my students? Why aren't my students engaged during mathematics? These are questions educators wonder silently and at times out loud. The answers to these questions are connected to building positive mathematical identities in all students. This session will explore ways educators of students at grade levels can practically structure their lessons to provide safe spaces for students to engage in discourse and mathematical reasoning. To prep for this session, google 'babies eating lemons', click 'videos' and as you watch the numerous videos as yourself, 'What does this have to do with mathematics & your students?'. (or watch this session to find out)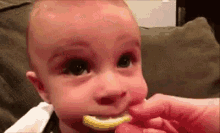 You can read more about what babies eating Lemons has to do with 'Math' at my blog post entitled 'What is Math?' – This is a must for all K-12 math classrooms week 1 each fall.
For LINKS from my August 2020 Building Math Minds Virtual Summit Session on 'Safe Questions for Entering 'Math'ematical Discussions' – including my PowerPoint – click on the button below to be connected to a Google Folder of Resources.
One last note. I am currently (August 2020) Reading, 'Stamped from the Beginning' by Ibram X. Kendi. I highly recommend it. What I know for sure is I do not know a History that is not whitewashed well. I have lots of learning to do. If you are reading this too – I'd love to connect someday. Join me. Also – there is THIS VERSION of the same book written for Middle School Students.